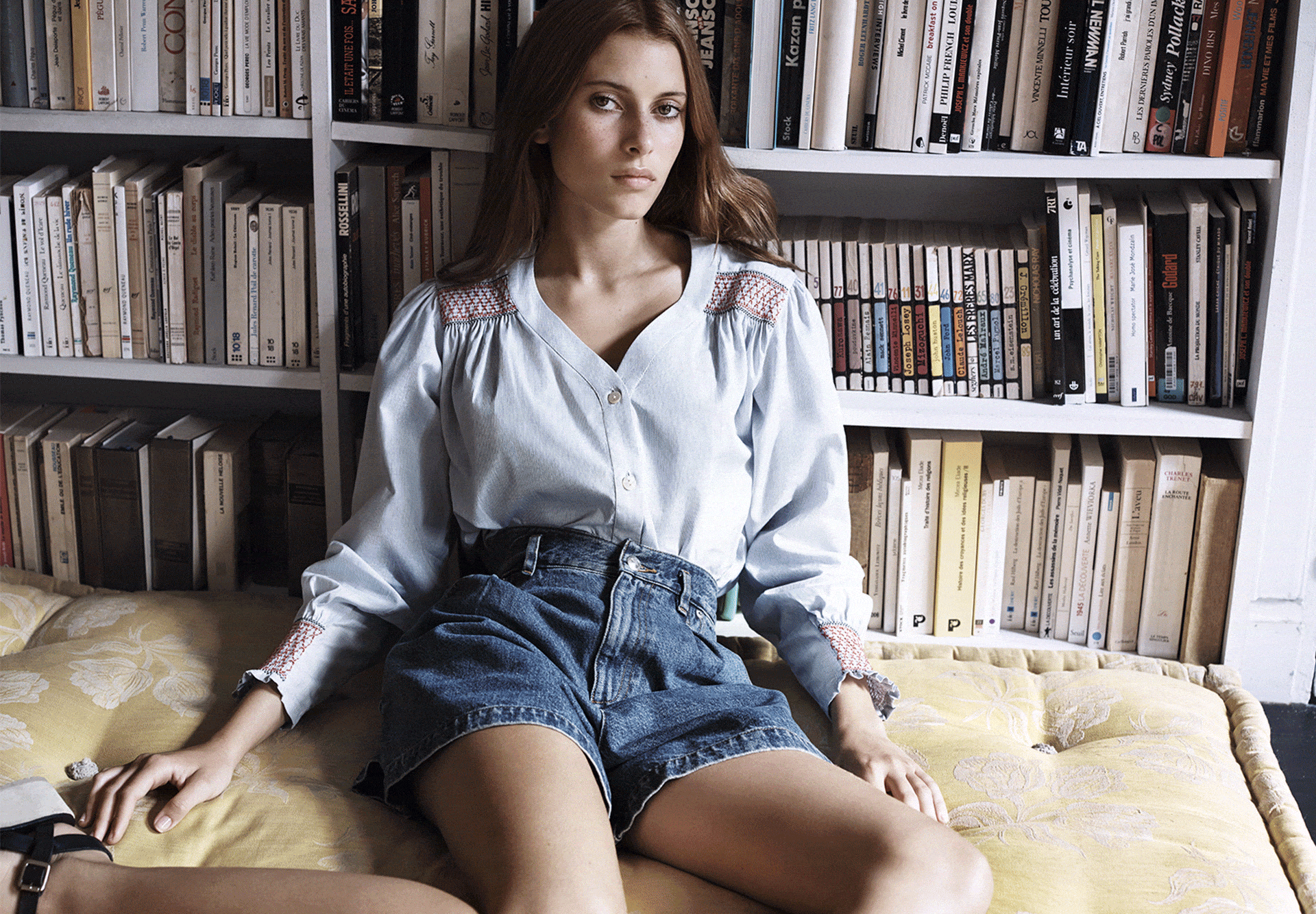 The starting point of this interaction with Jessica Ogden is the use of A.P.C.'s fabric leftovers dating from COVID. Just like Jean Touitou, she likes to give fabrics a second life to avoid waste (she upcycles A.P.C.'s fabric leftovers as quilts for numerous years).
For that collection, Jessica was inspired by her own labels history. Her signature pieces like quilted denim, patchwork plaid, smock details add texture to the ready made fabrics. She also chose an ease to the shapes with 80's cut jeans, oversized tops, mild caf skirts and long shirts. Her obsession to sailor uniforms also makes an appearance.
A pineapple brings a color splash to t-shirts and sweatshirts, subtle wink to Ocho Rios area un Jamaïca, where she moved recently.
At last, Jessica designed the logo for this interaction. The needle and the thread picture the love that Jean Touitou and Jessica Ogden have for couture, as if history could be written by that very logo.