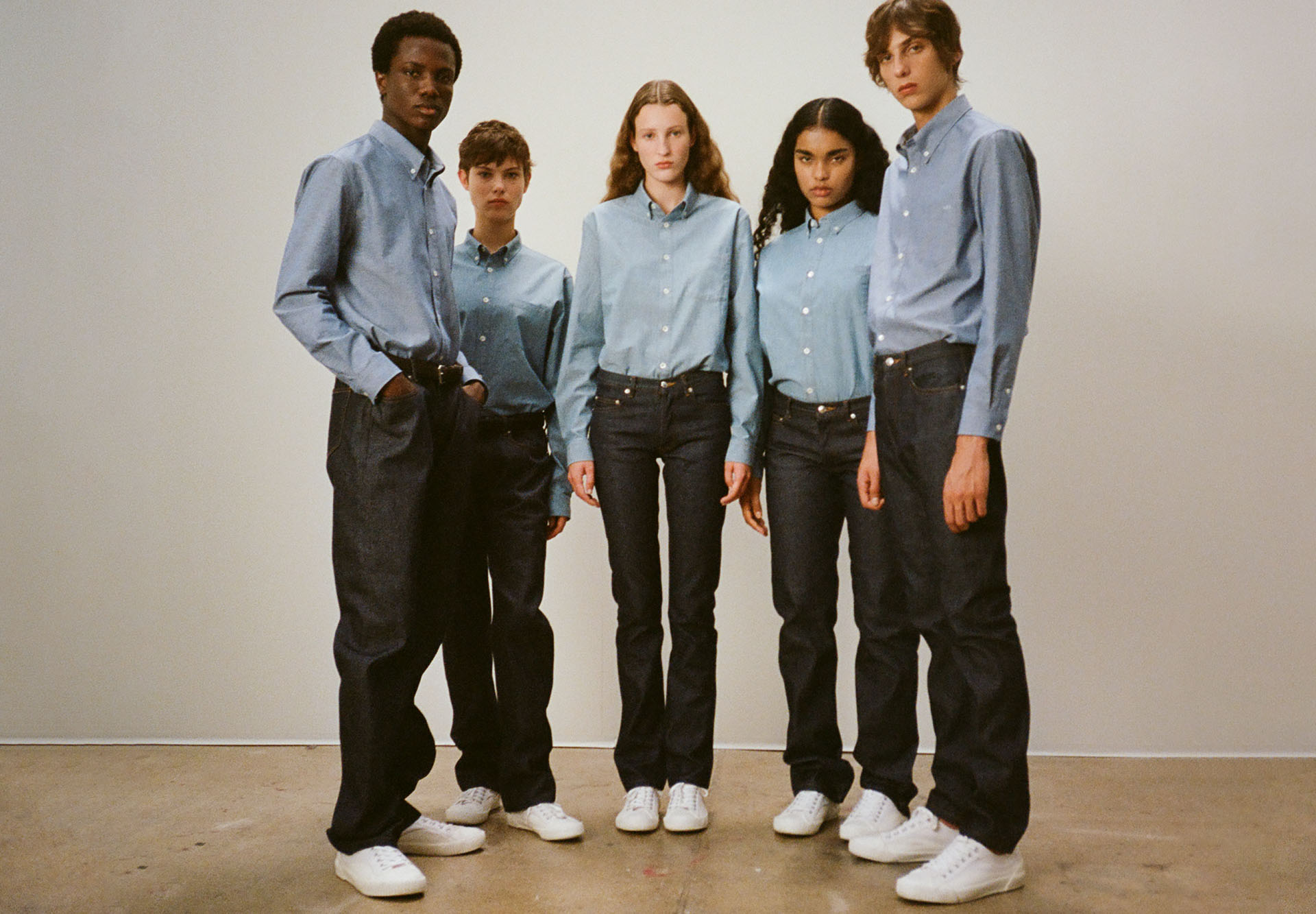 A.P.C. denim continues to explore new cuts and exclusive washes season after season.

The Elisabeth women's jeans, though designed high-waisted, could be easily dropped lower by sizing up to create a baggier fit. Whereas the classic raw denim skirt creates space for a more bold, personal spin.
For men, the New Standard continues to be a loved timeless classic, while the Martin's relaxed waist and cropped leg hints back to a 90s silhouette.

Play around, mix it up, fit them to you.
Returns and exchanges always free