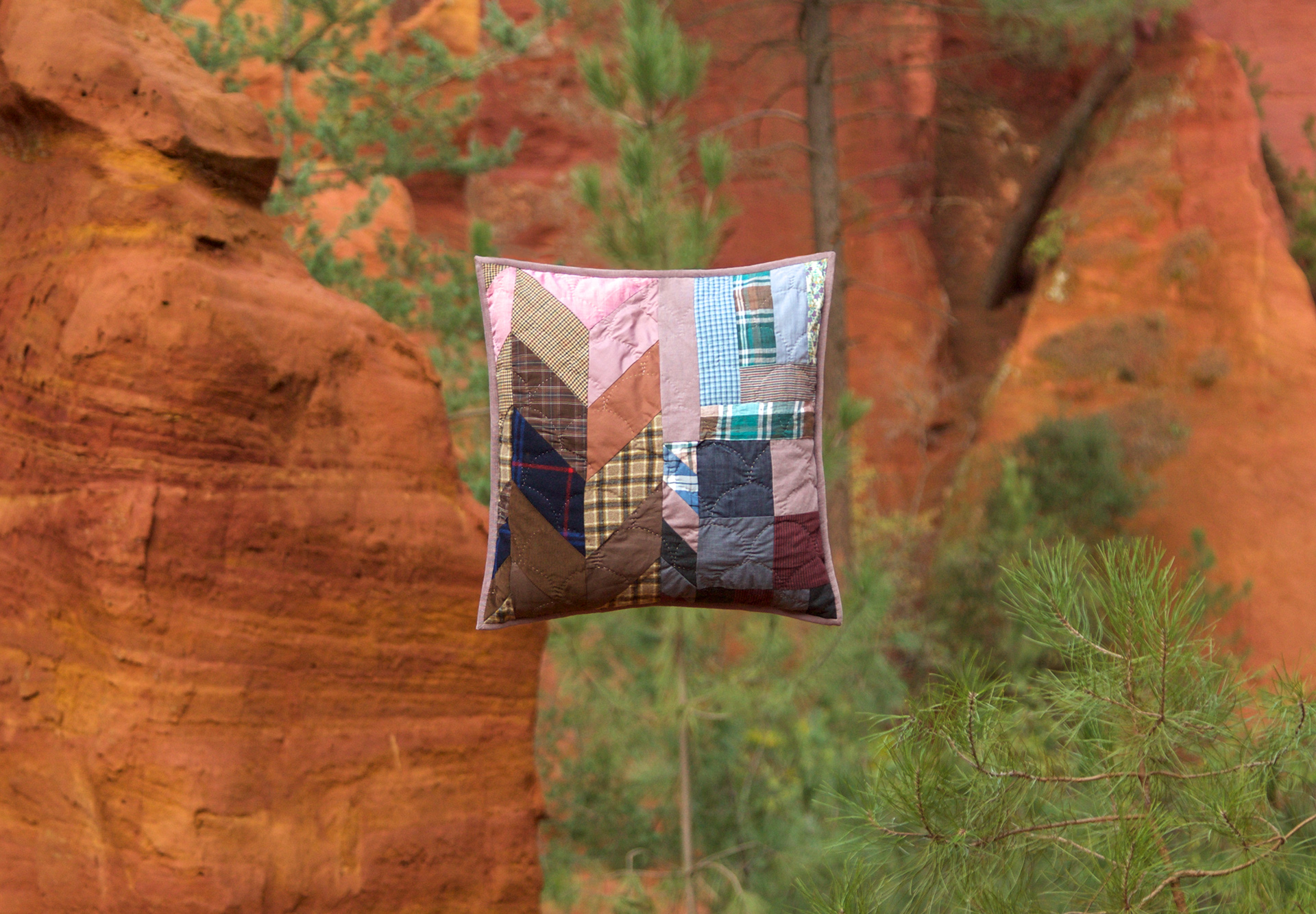 For the creation of this round 18 of A.P.C. quilts, Jessica Ogden started by making a series of small paintings inspired by a photo of Jean and herself, taken when they received a collection ordered by the Anthropologie brand several years ago. Seeing this photo gave her the idea of mixing different patchwork techniques, like those used for the order.
To move away from the usual restraints of quilt creation, Jessica drew inspiration from her own paintings. (Usually, quilts are produced based on a technical drawing.) Then, this work was adapted to the needs of the project (limited amount of fabrics). This added an additional layer to the creative process.
This Round 18 is paradoxical in that it injects poetic randomness into an "imposed gure."

— Jean Touitou

The photos were shot in the Lubéron region in France by Alfredo Piola.